NOTE: Dr. Lovelace's book is now out of print!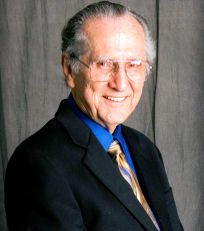 DR. HAROLD LOVELACE has researched the scriptures concerning the Ultimate Reconciliation of All Things.The information he has gathered is published in a detailed softbound book (136 pages) with over 600 verses into more than 350 groups, printed out completely, with the Key Words emphasized, concordance numbers, references and comments. Some of the subjects in the book are: hell, lake of fire, brimstone, for ever and related words as: age/s, world/s, never, course and eternal which are not endless in meaning. Also much is written about the "outcome of the wicked" and "the restitution of all things" because God loves, forgives, and restores all and will be All in All.
Download the compiled list of scriptures pertaining to the Reconciliation of All which form the basis of his research with 600+ verses indicating the book, chapter and KeyWord/s ONLY. [The complete set is in the book] This list was updated in 2015!
If you would like to donate to Dr. Harold Lovelace Ministries, you may Donate now using Paypal.

The grandson of a Methodist minister and the son of a Pentecostal minister, Dr. Harold Lovelace received his BTh and MTh Degrees in Biblical Studies from Florida Theological Seminary and his Doctor of Divinity Degree from Cornerstone University. He has also studied at Alabama Polytechnic Institute and the University of South Alabama. Dr. Lovelace has ministered in the US, Canada, Haiti and Mexico.